Get Control Of Your Guitar Picking Hand -- Improve Your Upstroke Guitar Picking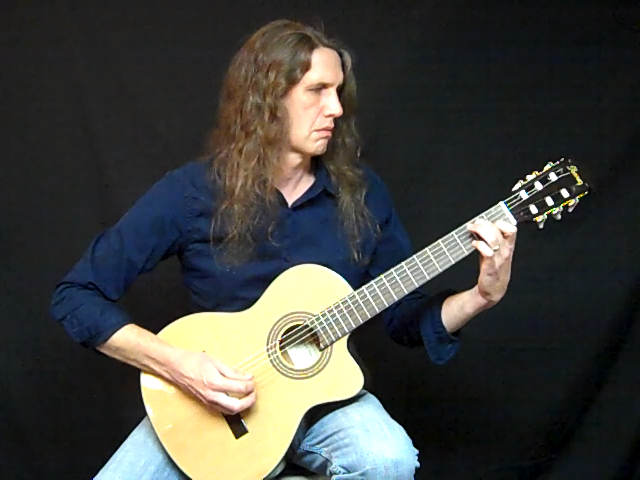 Learn how to control your guitar picking hand, gain picking accuracy and improve your upstroke guitar picking now!
Many guitar players experience frustration and struggle with their pick hand control and accuracy. It is also very common for guitar players to have more difficulty performing the upstroke guitar picking motion than the downstroke.
You can learn to improve your picking hand by learning the best pick hand position and how to pick notes using upstroke guitar picking so that your guitar playing will become much more accurate, in control and better sounding. Mastering upstroke guitar picking is the other half of the guitar picking hand equation.
Today I want to show you how you can quickly learn to build confidence and consistency in your guitar picking hand and develop the essential skill of upstroke guitar picking. The key is learning the right pick hand position, hand setup and pick technique that will get your guitar picking hand on track.
Watch this free upstroke guitar picking lesson video lesson and learn how to:
Easily learn and use the best pick hand position for upstroke guitar picking.

Build consistency and confidence in your guitar picking hand.

Practice your picking for maximum progress on the guitar.

Play a guitar picking song
Fill out the form below to get instant access to a guitar picking lesson video that will get your guitar picking improving immediately. The video lesson includes a song that will let you practice and use your picking skills to use in a way that will sound good right now.
Your e-mail address will NOT be given away or sold - I take your privacy seriously.
Learn to play now with guitar lessons for beginners online