Learn How To Quickly Remember Guitar Chords – Easy Method For Memorizing Chords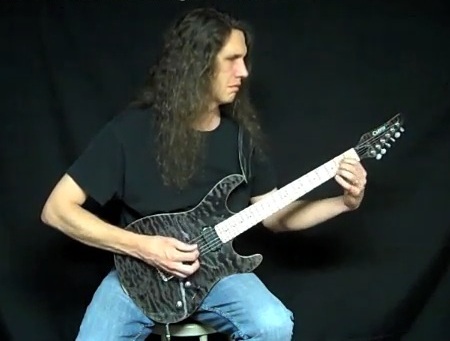 Do you have trouble learning and memorizing new songs on the guitar? Most guitar players I know have felt this way. What I've found is that effectively memorizing chords and their fingerings is the root of the solution. It is very difficult to gain speed and precision changing chords when you are unable to remember guitar chords and their fingerings.
To learn how to quickly remember guitar chords, a simple memorization system is needed. The best approach for memorizing chords involves short practice sessions focused on one chord at a time.
The single biggest problem guitarists face when trying to remember guitar chords is usually created by the guitarist themselves! Many guitarists try memorizing chords by repeating songs and chord progressions of several chords over and over again. While this might work if given enough time, there is a much better and easier way to memorize and remember guitar chords.
Watch the free memorizing chords video and learn how you can:
Remember guitar chords and their fingerings with the least amount of practice time.

Learn the chord memorization system so that you can invest more practice time into developing your song playing skills instead of memorizing.

Speed up the process of learning and playing new songs by memorizing chords quickly.

Easily build muscle memory to increase you chord changing speed.
Fill out the form below to get instant access to a FREE lesson video that will show you the best method for memorizing chords so that you can create the music you love to play!
Your e-mail address will NOT be given away or sold - I take your privacy seriously.