Paul Kleff
Guitar Lessons For Beginners Online Teacher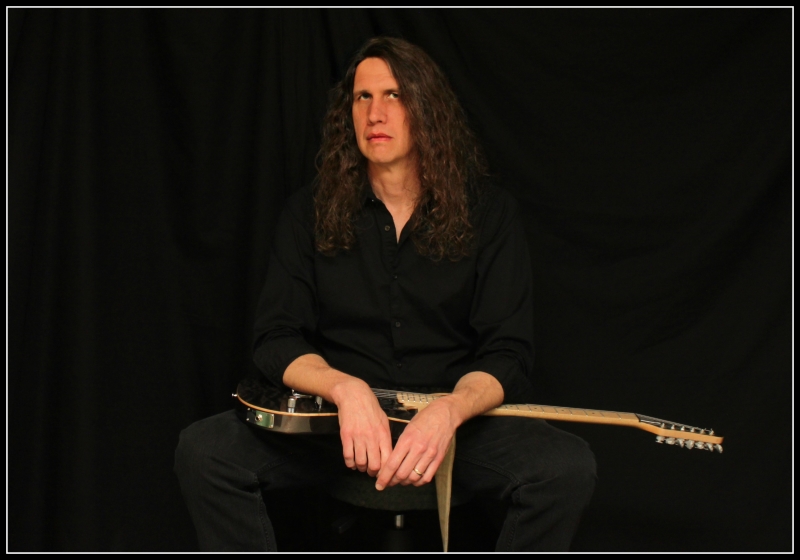 Paul Kleff is a musician and guitar instructor located in Grand Rapids, Michigan USA.
He started teaching guitar in 1987. He has helped thousands of guitar players learn to play both online and at his teaching studio. Many of Paul's students now play in bands in styles including rock, metal, country, blues and worship groups. Paul's teaching methods help beginning guitar players learn to play the music they love, gain confidence in their playing and have fun learning to become great guitar players.
Paul is a Founding Member of the Elite Guitar Teachers Inner Circle and earned the esteemed "Elite Master Guitar Teacher" credential for their ability to get great results for their guitar students.
Paul owns the West Michigan Guitar School where he teaches beginner to advanced guitar lessons in individual private and group guitar lessons. He has done many guitar instructional clinics for Guitar Center, Sam Ash and other music stores throughout the eastern and Midwest USA.
PERFORMING AND RECORDING GROUPS:
Ronny Munroe Band: Paul has co-written songs with vocalist Ronny Munroe and is currently in the studio recording Ronny's upcoming album release for Rat Pak Records. Ronny is also a member of the band Metal Church and has toured with the Trans-Siberian Orchestra. Ronny also sang on two albums with Kurdt Vanderhoof's Presto Ballet. Other members of Ronny Munroe's band include Sean Baker (The Sean Baker Orchestra) on guitar and Tony Rossi (Black Mass Rising) on drums.
FireWolfe: Paul played guitar and co-wrote the music on the band's 2011 self-titled release. The album was released in Japan on the Rubicon Music label and independently in the USA and Europe. Other band members include Nick Layton on guitar, David Fefolt (Valhalla, MASI, Angels of Babylon) on vocals and Jay Schellen (Hurricane, ASIA) on drums.
DISCOGRAPHY:
Ronny Munroe Band - Electric Wake (2014)
Guitar Feast (compilation album, 2013)
FireWolfe (2011)
Guitars From The Shadows (compilation album, 2008)
Machined (solo EP, 2008)
OTHER:
Paul earned an Associate Degree in Classical Guitar from Grand Rapids Community College where he studied with Paul Vondiziano. Paul has also studied with Tom Hess (Rhapsody of Fire and HolyHell) and has attended guitar masterclasses with George Bellas and David Tanenbaum.
Learn to play now with guitar lessons for beginners online